CORPORATE WORSHIP
We have TWO services on Sunday mornings; a 9:30 Celebration Service & an 11 o'clock Traditional Service.
We offer a Kingdom Kids (Sunday School) lesson or Children's moment in each service. 
  remote worship
Every Sunday, we livestream our Celebration services to YouTube or Facebook. The feed starts at 9:25 with church news. Service starts at 9:30.

Kingdom Kids lessons (for children) are archived on our YouTube channel.

You can also watch our

archived sermons through YouTube or listen along on our Podcast. These are both posted by noon the Monday immediately following the service.
small groups & bible studies
If you are looking to deepen your relationship with Christ and your fellow church member, a small group or Bible study is a great place to start! Some of these groups meet to complete a single study, some meet continuously throughout the year. Contact [email protected] for information about a group that would best meet your needs.
Text in Church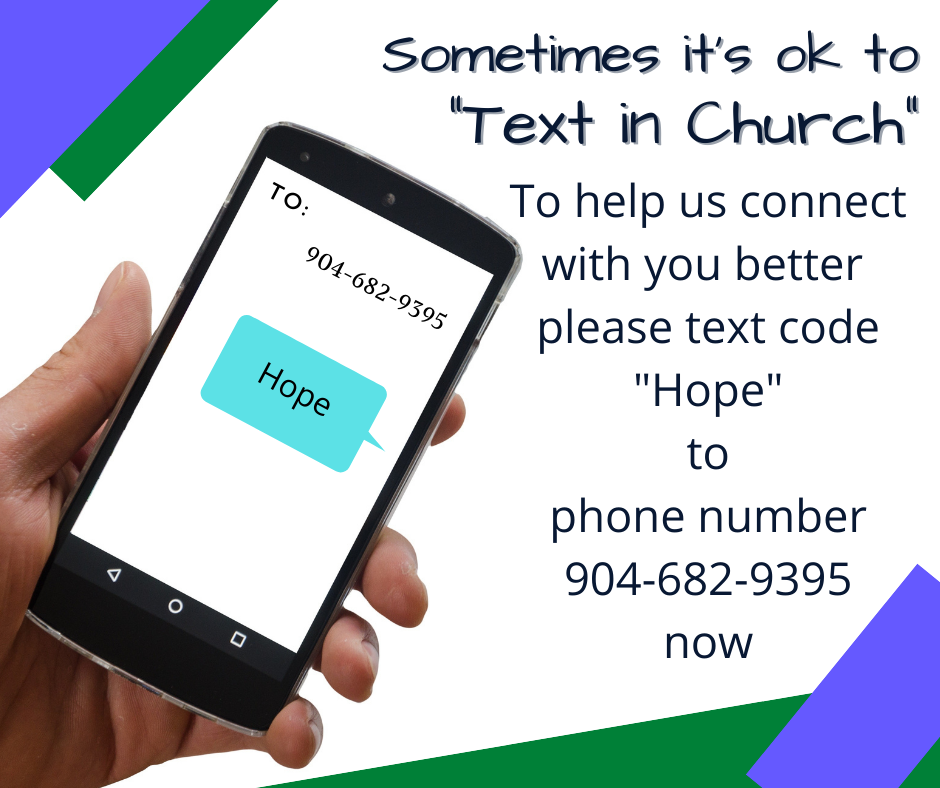 Ponte Vedra Church uses "Text in Church" as a way to check in during church. 
You can use this IN PLACE of your Connect Cards
OR you MAY CONTINUE to use your Connect Card. 
To begin, create a text message for #904-682-9395 and text the message "Hope". You will receive a response that allows you to complete your Connect Card online.